Your Guide to Confidence, Leadership, and Workplace Success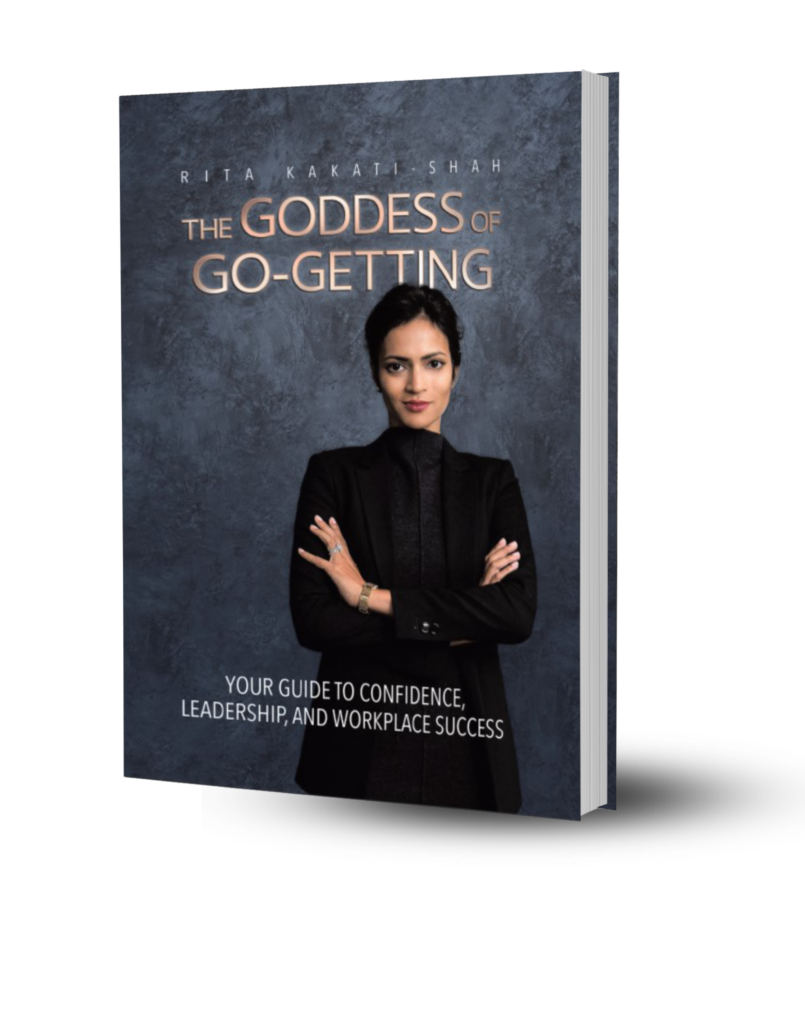 With more than 25 years of experience in business, strategy, and empowering others, and as a recognized thought-leader and sought-after international speaker, Rita takes us through her life journey and childhood experiences of growing up in London as a second-generation Assamese girl, to becoming one of the first women on Goldman Sachs' equities trading floor in London, to spearheading business development in global CNS drug development, to becoming a multi-award-winning entrepreneur with the founding of Uma. With plenty of anecdotes, stories, and examples, The Goddess of Go-Getting™ offers a unique insight into Rita's illustrious career as a successful businesswoman and entrepreneur, highlighting the importance of confidence, communication, and ownership in that process. The Goddess of Go-Getting tells the compelling story of Rita's journey with candor and authority as she calls for policy and societal changes that support the backbone of the economy.
RITA KAKATI-SHAH is a multi-award-winning gender, diversity, inclusion, and career strategist, advisor to Fortune 500 companies, author, and TV show host.
With over 25 years of experience in finance, healthcare, and strategic consulting, Rita founded Uma, an international diversity and inclusion coaching, consulting, and corporate training platform that empowers confidence, inspires success, and builds leadership and resilience in women and minorities around the world. Rita began her career at Goldman Sachs in London, where she was awarded the Excellence in Citizenship and Diversity Award. After a decade in finance, she went on to lead Business Development globally in CNS healthcare. She is also a Distinguished Alumna of King's College London, serves on the King's Business School Advisory Council, and is a three-time winner of the Stevie Awards for Women in Business. Rita is also an honoree of the President's
Lifetime Achievement Award from US President Joe Biden, as well as recipient of multiple international awards in recognition of advancing gender equality, diversity and inclusion, and empowering women, girls, and youth around the world. A highly sought-after international speaker and guest lecturer at academic institutions and global policy forums, Rita's thought leadership has been featured in multiple international media platforms and publications, including The Wall Street Journal, Yahoo Finance, Fox News, CBS News, and Fast Company.
Sign up to stay up-to-date with exciting book launch info and exclusive deals!